The silence is deafening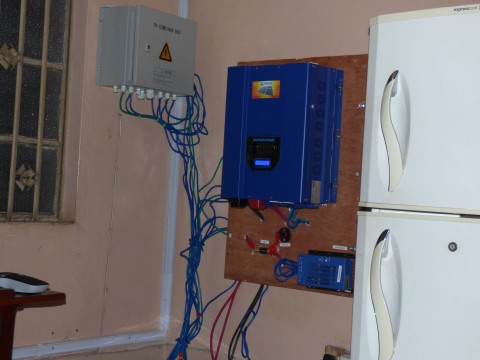 This is my 7th day in (9/13/2014) Lagos. I arrived last Saturday. As they say the more things change the more they stay the same. Our clearing agent is still as bad as ever. Greedy, lacks a concept of customer service and believes that people who come from America must be extorted. Please avoid Jide Josef at all costs.
The good news is that our HP series are performing beyond our expectation. The weakness of our installations so far has been batteries. To get the best results we have switched to the Trojan batteries. They require a lot more care but are designed for the deep discharge and recharge that a solar powered home experiences.
We have replaced two of the systems we installed on our last visit and will be replacing another 3 starting on Monday. We are very excited at the possibilities and capabilities the HP series affords our clients.
It comes with a very powerful charger. This charger equalizes the batteries so that the voltage in all the batteries are the same. It has the ability to regulate input voltage. PHCN provided wildly fluctuating voltage. From as low as 65 V to as high as 295 volts. A lot of people in the area suffered damage to their appliances as a result. Our system refused to connect the house to PHCN and ran on Solar during that period. For us that is a huge plus. For the last 2 days there has been no grid power. I suspect a bad transformer. The folks on Solar, have power.
We will continue to update you as to our progress.
Enjoy the video of the 2 kw system running on 2 Trojan 12 V 205 AH batteries.It pumped water (2 hp