Over the weekend AWPS Renewable Energy was at Adventist Secondary Technical College in Owerrinta to introduce the students to solar power.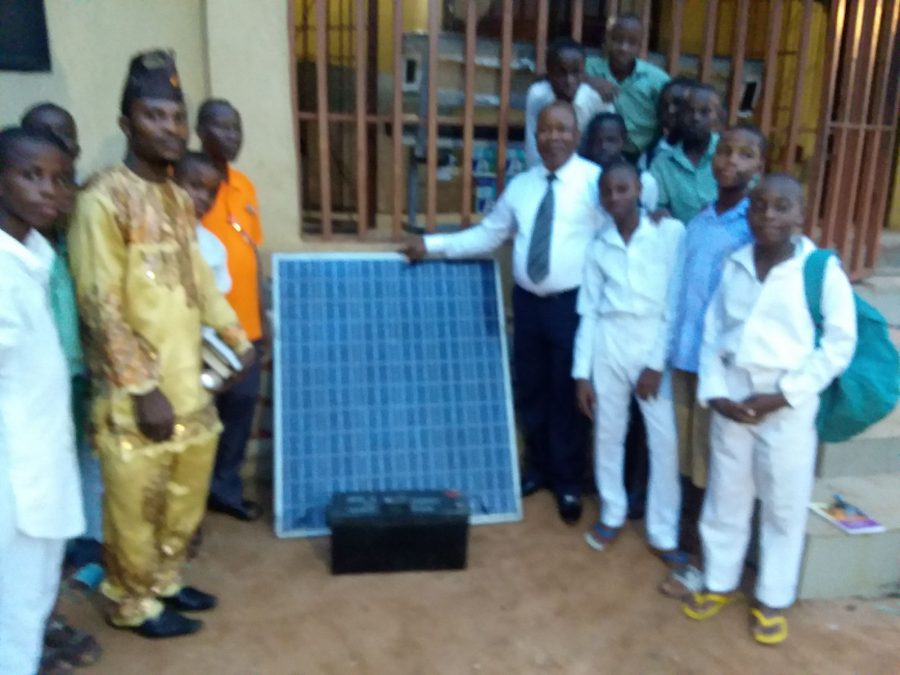 As Nigeria's #1 provider of premium quality solar power, we believe that it is incumbent on us to groom the next generation of solar enthusiasts. And the best place to start is with our children.
My wife, Mrs Ann Suzette Onwuasoanya had done some STEM related work with the school under the leadership of the old principal Dr. KCK Nwangwa and we are continuing with the new leadership.
We are excited to work with the new principal Mr. Nwaejike. We will also be working with assistant Principal Chioma Ogwuma and Life Science instructor Ifeanyi Azode to bring the magic of solar power to the students as directed by Mr. Nwaejike. The new principal is a forward thinker that quickly grasped the opportunity that this presented to the institution.
The principal was thankful and hoped AWPS Renewable Energy LTD, would do more to support the school in the future.
As part of the program AWPS Renewable Energy's initial donation is
one 100 watt solar panel,
one 200 AH 12 V battery,
one PWM charge controller and
a few hours a quarter of our technical associates time.
In addition to learning how solar works and how to make the connections the students will conduct an energy audit of the school to learn how we can reduce the schools electricity consumption. Working with our company, they will design an alternative to their generator and build a working prototype.
We are very excited at the opportunity to not only give back but to create the next generation of energy experts.
Why have you not gone solar?
Source