"I would rather go to any extreme than suffer anything that is unworthy of my reputation, or of that of my crown". Elizabeth I
During our interactions with our competitors clients, we are surprised by the compromises and the pain the clients have to endure in other to own solar. Some even with solar accept that they have to run a generator every day because they have no choice. Some endure inverters and controllers that fail after rainstorms. Many endure batteries that fail months after the installation. The worst we have seen are failed inverters with bulging damaged batteries.
What did we observe. Look at the pictures and then we will point out what could possibly be wrong.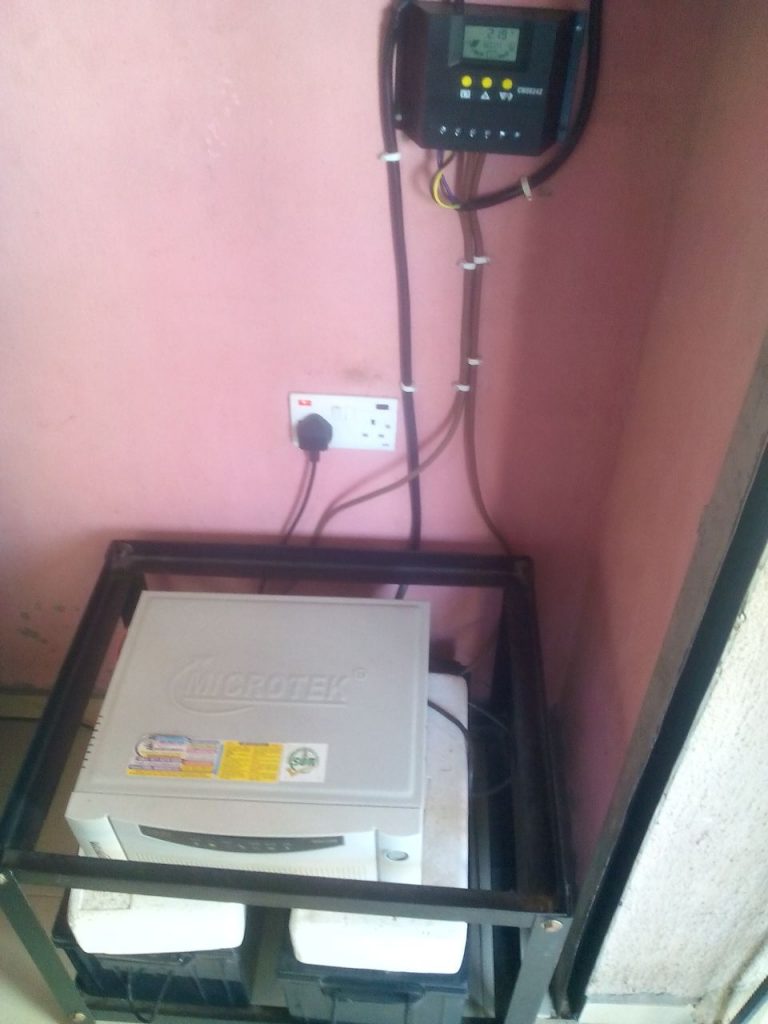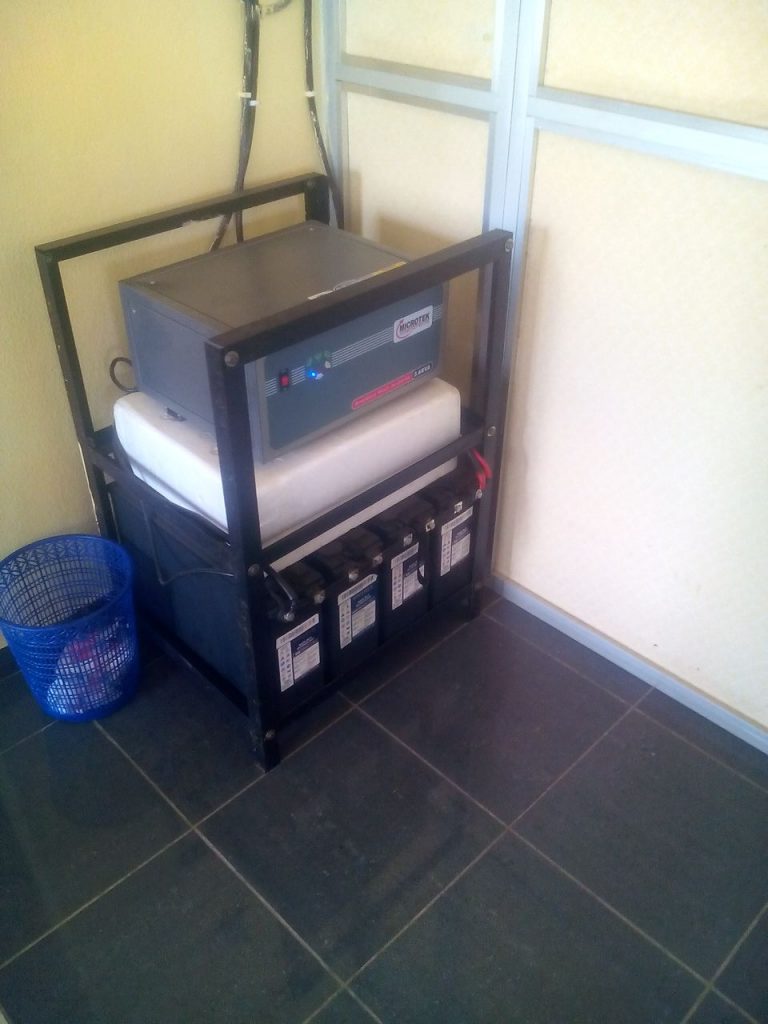 Obviously not very imaginative. It installs quickly at minimal cost. The inverter is plugged into an outlet. No way to isolate or prevent feed back in the event of an electrical fault or surge. The inverter selected is not really suitable for a client that lives 100% of the grid. It is not heavy duty / rugged enough. The installer placed the inverter on Styrofoam packaging. Inverters get hot as they invert. The packaging traps heat and can cause premature failure or a fire. The Styrofoam is placed on top of the battery. Batteries including maintenance free batteries will vent when overcharged. The cover can blocks the vents. When the battery can't vent what do you think will happen? It will bulge and damage the plates, in rare instances they will explode. Your batteries are the 2nd most expensive part of your system. They need to be properly charged. The charge controller (the black thing on the wall) can't do it very well. This is why after a few months, your batteries lose capacity or you are forced to run your generator daily. Finally. There are no protections. No fuses, battery disconnects or PV disconnects. This is why, when you experience thermal runaways they fry the inverters and controllers. There is nothing to disrupt that.
Take a look at our installation and you can immediately see the difference. The quality of the installation and equipment stands out.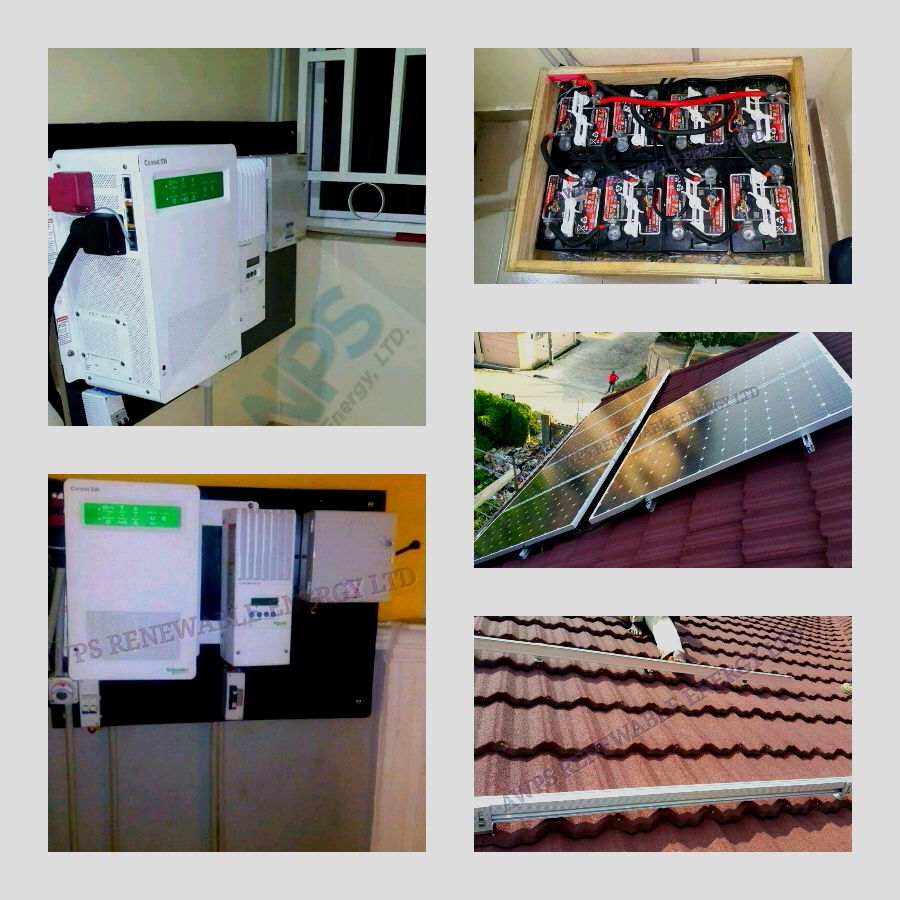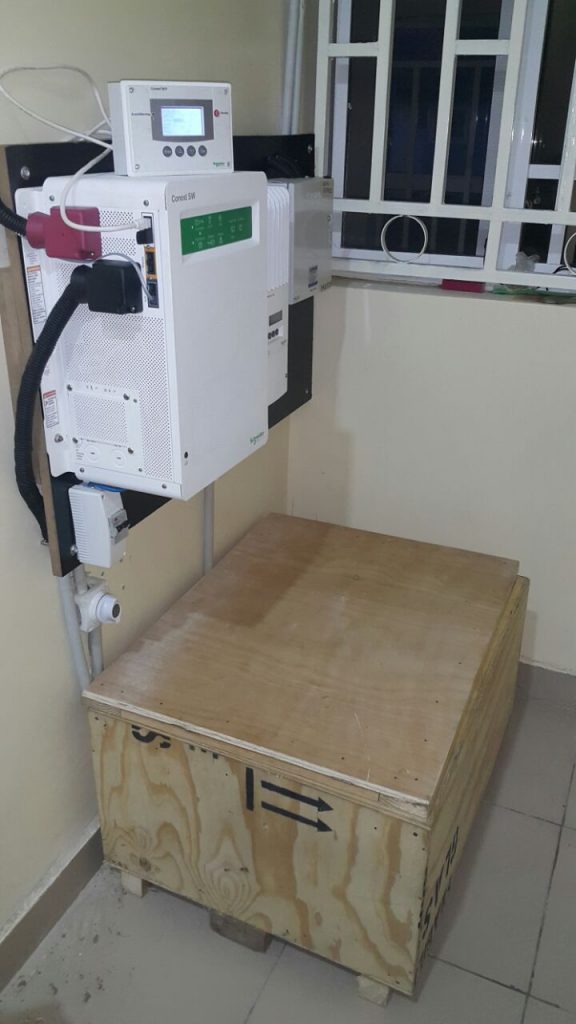 The picture speaks for itself. It looks very professional (comparable to anything you will see in Europe or America), all the protections are in place. The wires are tucked away and the battery box looks like a piece of furniture.
We spend money and time on the installation so that you can enjoy your investment for a very long time
In Nigeria we have been hungry for so long that a cracker looks like sumptuous meal. Hunger no more. The bar has been raised.There is a minimum that you should demand. With you on board we can raise the standard.
Final thought for the day. How much more did we cost? You will be shocked when you find out that we are pretty similar in price. We just spend more making sure that you get value for the money.
We are experts and it shows in our work. We do expert designs based on how you intend to use the system.
Come today and see why they call me Dr. Solar and learn why AWPS Renewable Energy is #1 in customer satisfaction.